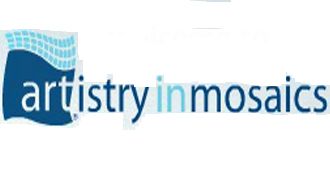 Artistry in Mosaics, Inc. is the largest manufacturer and distributor of the finest quality, frost proof handmade ceramic and glass mosaic tile designs in the world.

For over 25 years, Artistry In Mosaics has been providing our customers with the widest mosaic tile selection and custom made tile in the industry and a lifetime warranty.

Their ceramic and glass tile can be used for swimming pools, interior and exterior walls, signage, floors and counter tops.
Artistry in Mosaics Inc.
901 S. 3rd Street
Fort Pierce, FL 34950
Phone: (772)468-8453
Fax: (772)468-3564
www.artistryinmosaics.com